Michael Madden began his ministry with the Spring Hill Church of Christ on January 22, 2006. Michael was born in Wadsworth, Ohio and is a 1983 graduate of Wadsworth High School. Soon after graduation, he enrolled at Ohio Valley College in Parkersburg, West Virginia where he majored in Bible. He received a Bachelor's Degree in 1988. Prior to coming to Spring Hill, Michael preached for the Cumming Church of Christ in Cumming, Georgia.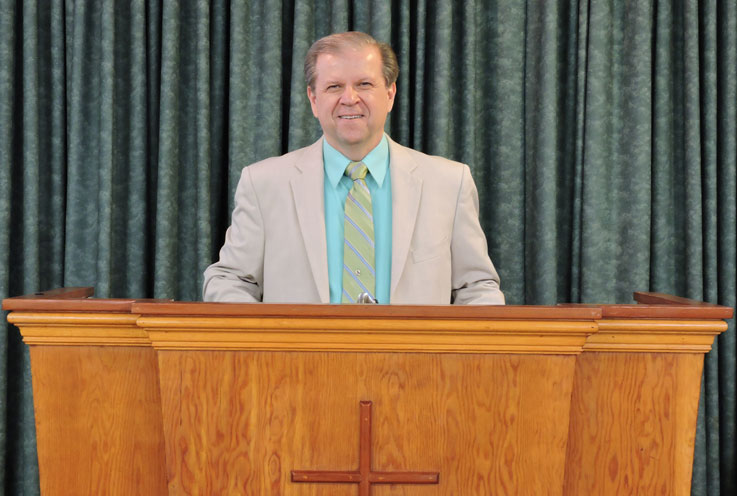 He served the Cumming congregation from 1993 to 2006. He also preached for the Summerfield Church of Christ in Summerfield, Ohio from 1988 to 1993. In addition to his local work, Michael has conducted Gospel Meetings in Ohio, West Virginia, Georgia and Florida. He has also spoken in lectureships and area churches in their Vacation Bible Schools and Wednesday Night Summer Series.
Michael has been an active member of the community. He has been a member of the Kiwanis Club since 1999. While living in Cumming, Georgia, he was president of the Cumming Kiwanis Club from 2004-05. He was also very active in the school system. He worked as a substitute teacher, and volunteered his time in the Reading Program and as a mentor.
He served as a chaplain for Baptist North Hospital in Cumming, Georgia from 1993 to 1998.
Currently Michael is an honorary member of the Spring Hill Kiwanis Club.
Michael married the former Charlotte Jean Cutlip on August 13, 1988.